Book Title:

Quest for HITRUST Certification

Author: Ali Pabrai PDF Copy # of pages:

83
Quest for HITRUST Certification
A cybersecurity framework enables an organization to address the dual challenge to every enterprise. First, the continual cyber-attacks on the infrastructure and core applications. Second, the rising number of federal and state compliance mandates that must be met continually.
HITRUST CSF is a cybersecurity framework that addresses both areas to ensure the enterprise implements an appropriate cyber defense. The HITRUST CSF enables an organization to formally address compliance mandates, such as HIPAA, HITECH, as well as state mandates, e.g. California, Texas, and others.
HITRUST is a prescriptive framework. What that means is that it establishes minimal, specific requirements for various aspects for an enterprise cybersecurity program.
For example, in the area of access control, an organization must automatically remove or disable accounts that have been inactive for a period of sixty (60) days or more.
The HITRUST CSF establishes maturity levels relevant to evaluating an organization's compliance and security program.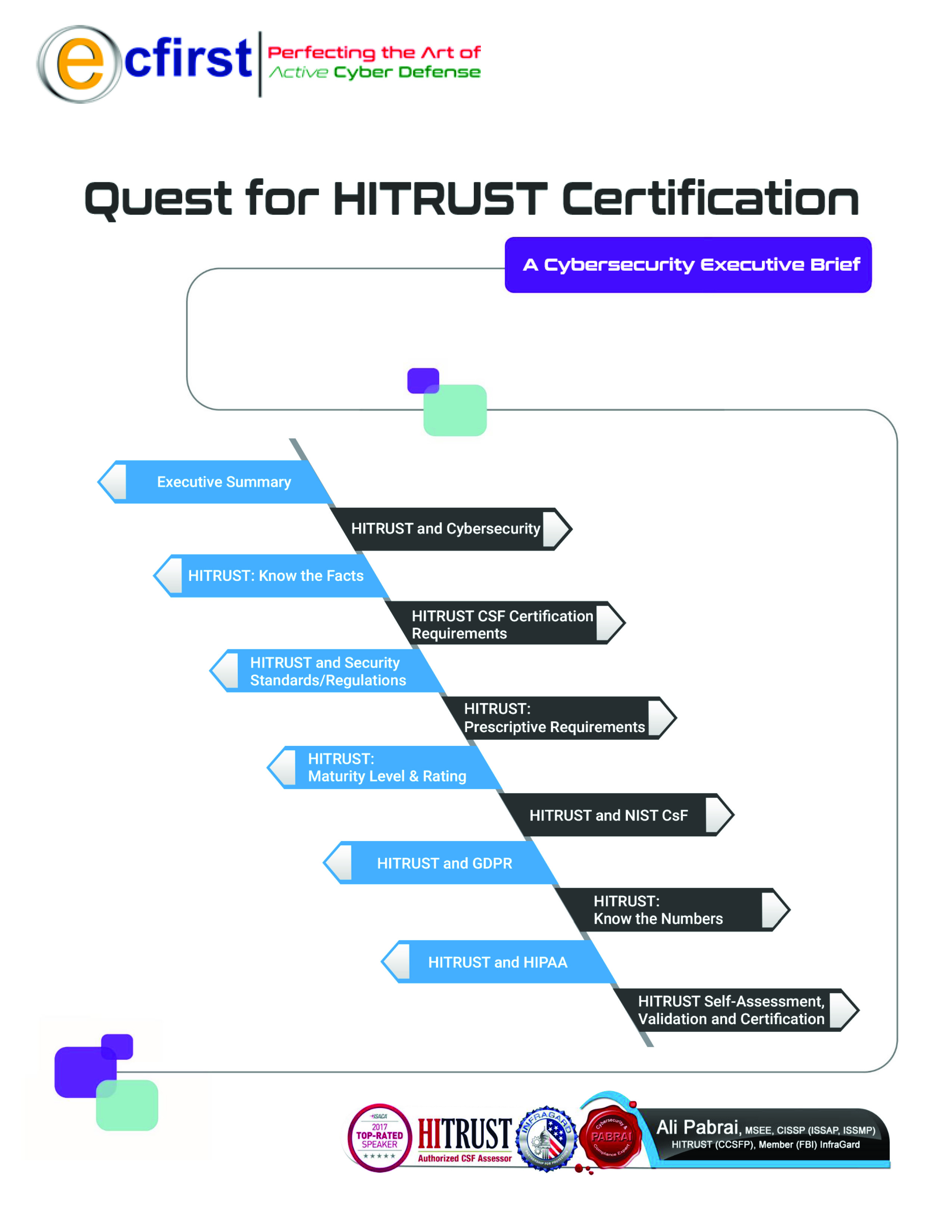 Click here to view sample Quest HITRUST Certification in PDF.

This item is downloadable. As soon as your credit card has been processed, you can download the product(s) by going to the 'My Account' page and clicking on 'View the order I have made'. The link will be available for a maximum of four days. If you are not able to download the items, please let us know. Thank you.
Quest for HITRUST Certification
Product Code: Questh
Availability: In Stock